Eprom Reveals Biggest Headline Show to Date–Syntheism Robotics Denver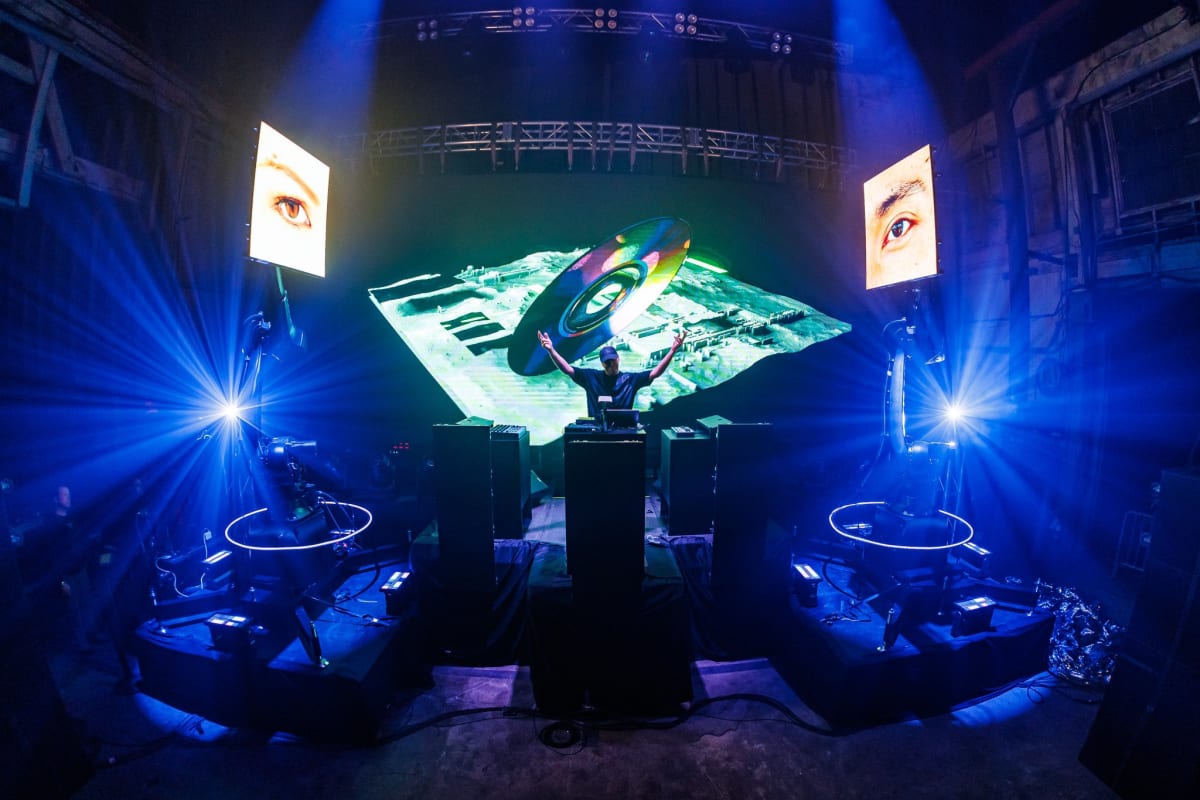 I, for one, welcome our new robot overlords.
After a successful debut in Portland last month, Eprom is upgrading his Syntheism Robotics live show in preparation for his biggest headline show to date. Taking over Denver this July, in a press release shared with EDM.com, Eprom called the upcoming curated event a "culmination of over 20 years of work." The show, of course, is being hosted in honor of his upcoming concept album, Syntheism, which he's called "the biggest project of his life."
On Twitter, Eprom shared a behind-the-scenes look at the Syntheism Robotics debut and announced the ticket on-sale date. Placed in front of giant robotic arms provided by the real-life robotics manufacturer, Motorized Precision, fans were witnesses to a curated show that beautifully combined sonic and mechanical engineering.
Eprom will bring Syntheism Robotics to the Mission Ballroom in Denver, Colorado on July 29th, 2023. Tickets to the one-night-only event are on sale now and can be secured here.
FOLLOW EPROM:
Facebook: facebook.com/eprombeats
Twitter: twitter.com/eprombeats
Instagram: instagram.com/eprombeats
Spotify: spoti.fi/30irk30